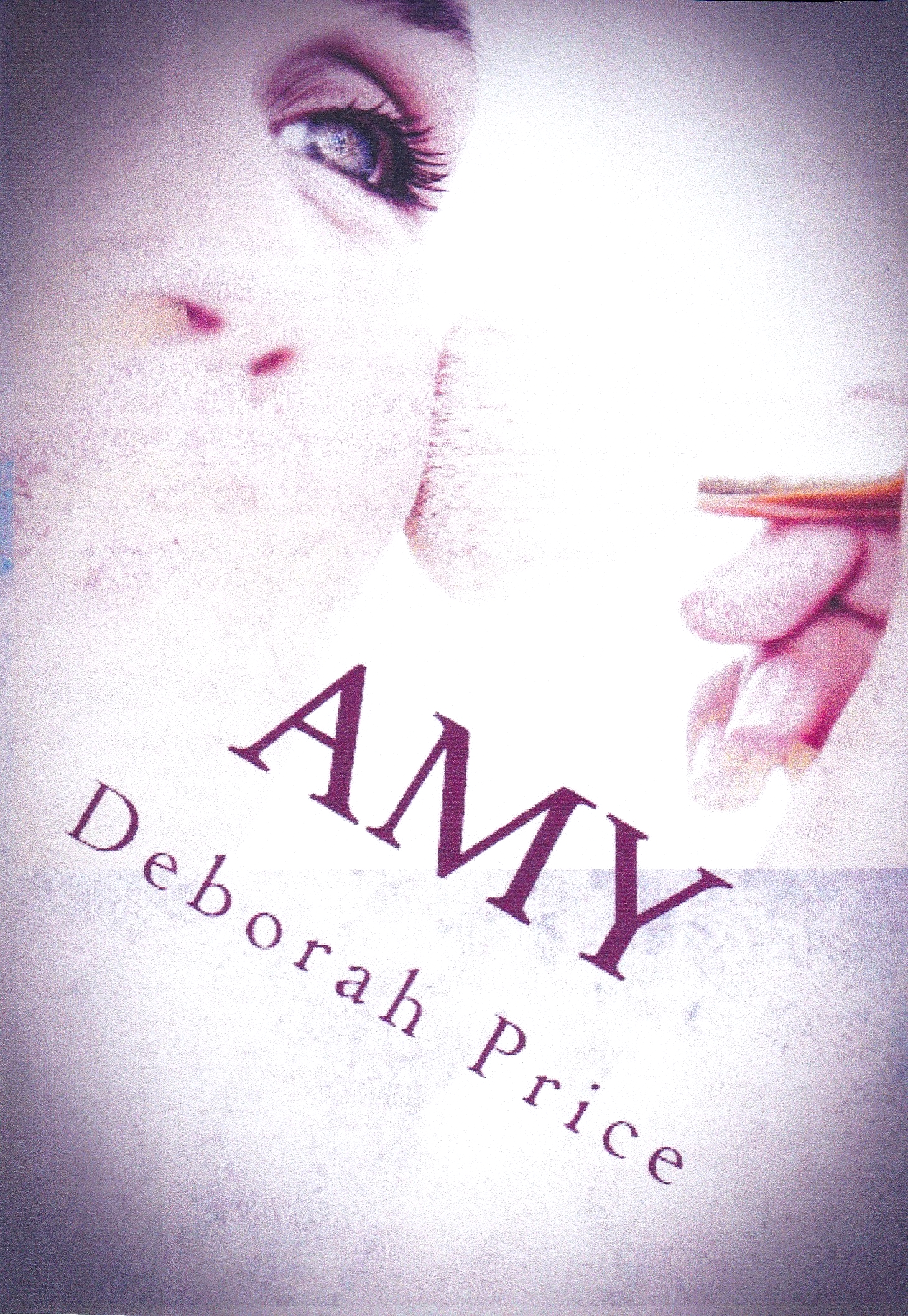 Amy felt sick thinking about that afternoon. "Granny knew what he had done."
"Amy, I want to know. I have to know." Nathan stood and stepped over to her chair, kneeling after turning her so that she was staring at him. "Barbara told me to leave this alone, but I can't."
"You should've listened to her." Amy stood and looked down at him with tears in her eyes before repeating what she had said in a whisper. She tried to push away from him after he stood and found herself being held by someone else. "Leave me alone!"
Kyle glanced over at Nate while feeling the contained sobs that Amy was fighting. "Why don't we get some fresh air?" He whispered.
Nate could see the difference in her attitude before Kyle spoke, and found himself smiling when he recognized the behavior. A behavior that he had only seen when he had been involved with Elaine. Narrowing his eyes, he pushed Elaine out of his thoughts and focused on Amy. "Maybe, you should, Amy. You look drained."
Amy turned back towards her brother after not being successful in removing Kyle's arms. "Why? So you and Dad can devise a plan to make me talk about grandmother. I don't want to talk about it."
"Not Granny, Amy. Nash." Nate informed her.
"How can you say his name after what you just heard?" Amy snapped at him. "How can you talk about grandmother after. . ?"
"Did Nash take liberties with you?" Nathan bit the bullet and asked out right. "Dang it, girl. I need to know."
"Barbara is a smart woman, Dad. You should tell her that I said so." Amy shoved at Kyle and stormed out of the restaurant. She hadn't even known that Kyle had followed her until he pulled her so that she wouldn't get hit by a car that was backing out of its space. "Will you please stop trying to save me?!"
Kyle didn't say anything but walked beside her while she began to pace.
"Like I said last night, I can handle this." Amy snapped when she turned and stopped after bumping into his chest.
"It sounded very serious to me." Kyle softly spoke before glancing towards the restaurant to see Nate and Nathan watching. "Who is this Nash guy they were asking about before you had the pleasure of backing your chair into my mid-section?"
Amy stopped walking and glared at him. "I need to point out that this is none of your business." She grabbed the keys from her jacket and started towards the Mustang. "And I'd appreciate if you'd stop interfering with my life. Two days in a row is a little on the spooky side. Would you like to know where I'll be tomorrow so you can make it three days?"
Kyle narrowed his eyes. "I just happened to be celebrating my nephew's birthday tonight, but I guess you could ask Sonny if you chose. This was the restaurant of Hunter's choice. Now I could tell you that I know exactly where you're going to be tomorrow so I can spook the mean out of you, but I won't. You looked spooked enough already. I guess they're trying to figure out if this Nash guy molested you."
"You're a flipping genius." She frowned after noticing that he was blocking her from the driver's side door. "Do you mind?"
"I do." Kyle answered and pulled her towards him. "I've noticed you a lot lately. It seems that our paths keep crossing."
"You have all of five seconds to let me go."
"Did you know that I can sense when you're around me? Every nerve I have comes alive. You feel it, too."
"Kyle, you're gonna feel a lot more than a bunch of tingling nerves if you don't take your hands off me." Amy hissed at him.
"They tingle?" Kyle laughed at her. "You know what I've been wondering. I've been daydreaming about kissing you. Slow and long."
Amy tilted her head without realizing how fond Kyle was of that reaction. "And why would you wonder about that?"
"Been wondering about a lot of things. I want to get to know you, Amy." Kyle felt her start to relax in his arms and smiled. "And I have a feeling that you want to get to know me."
"I already do. You're a classified jerk." Amy relaxed enough to wriggle out of his hold. "Stay away from me, Kyle. I'm serious."
"I guess that I'll see you tomorrow then. This time I'll make sure that you're seated at a bigger table." Kyle stepped away from her car and saluted after she shot him an evil glare. "Maybe telling you that I want to kiss you was a little premature, but your color is back."
"I'm so glad that you see that as an accomplishment." Amy snapped back at him. "Here's another one for you. You've managed to make me despise you a lot today, and I don't like being a called a bombshell to my boss. File that information to use later in your life."
"This is about me talking to Pop? That man was making moves on you last night, Amy. I watched the whole thing. But, go ahead," Kyle slammed the door shut after she had finally opened it and grabbed her hand. "Go ahead and pretend that you would've been able to take care of that problem."
"Are you any better than he was? This is the third time in less than thirty minutes you've grabbed my hands." Amy retorted.
"Better than your legs," Kyle shot back at her before she stepped closer to him. "What did you expect me to do?"
"Letting me do my job would've been a start, Mr. McDonald."
"Duncan," Kyle corrected before he lost himself into the blue pools of her eyes. "What are you doing?"
"Mr. Duncan, I almost lost that campaign because you whined to my boss." Amy informed him. "Would you have had any say in that?"
"None whatsoever," Kyle answered, focusing on her mouth. "Pop does what he wants." He could feel his heart quicken before he lowered his mouth to hers, expecting her to pull away and shocked when she responded instead.
Amy didn't know who ended the kiss as she leaned against the car while waiting for her legs to stop shaking. She caught him staring at her before inhaling deeply. "Well, I guess you don't have to daydream anymore. I even hope you enjoyed it because it will never happen again." Grabbing her door handle, she opened the door and slid behind the wheel not giving him another glance.
Kyle watched her leave before walking back towards the restaurant and to where Nate was still standing with his father. He had stepped past them before hearing Nate call out his name.